How to be An Organised Mum
Introduction
Every woman's dream is not only to have a befitting home but also to have a well-ordered one. Most mums are fully engaged both at home and the workplace. They face the daunting challenge of making sure that they tidy their homes neatly and cosy at all times against all odds.
So, how to be an organised mum is not easy to come by because of too many responsibilities and commitments that confront them. The working-class mums are more entangled in this matter.
Whether working class or not, mothers who want to have an organised home need to adopt some strategies. The strategies deal with preparing children for school in the morning, their lunch, troubles from toddlers and so on.
Some of the strategies may include planning the day a night before, waking up early, planning your meals on the weekend, doing your laundry regularly, etc.
How to be An Organised Working Mum
Mothers have the multitask of running their homes well. Some hints to help an organised working mum are:
Plan your day; preceding night

Plan your meals for the week the preceding weekends

Wake up early, one hour before the scheduled time

Utilise your off days or weekends to take care of accumulated tasks

Keep set routines, etc.
Check out this video for more tips
How to be An Organised Mum with a Baby
The secret to having an orderly home is organisation. Some tips for an organised mum are:
Wake up early before your children

Have a checklist of daily activities

Prepare a meal plan before your weekly grocery shopping

Keep a task calendar

Arrange what the kids will need the following day before going to bed.
Organised Mum Hacks
An organised mum can cope with her many responsibilities using these steps:
Sort out all your duties in a bullet journal

Redouble your cleaning schedules

Effectively plan your day.

Create your meal plan for the week by itemising stuff you will need

Co-opt the kids in helping out in preparation for school in the morning.
The Organised Time Technique
It is a technique of cleaning the house for thirty minutes a day, gives organised mum cleaning the free weekend. The method restricts the day into 30 minutes segments:
Level 1 token - activity like eating and sleeping, not negotiable

Level 2 token - things like going to work

Level 3 token - something you want to do.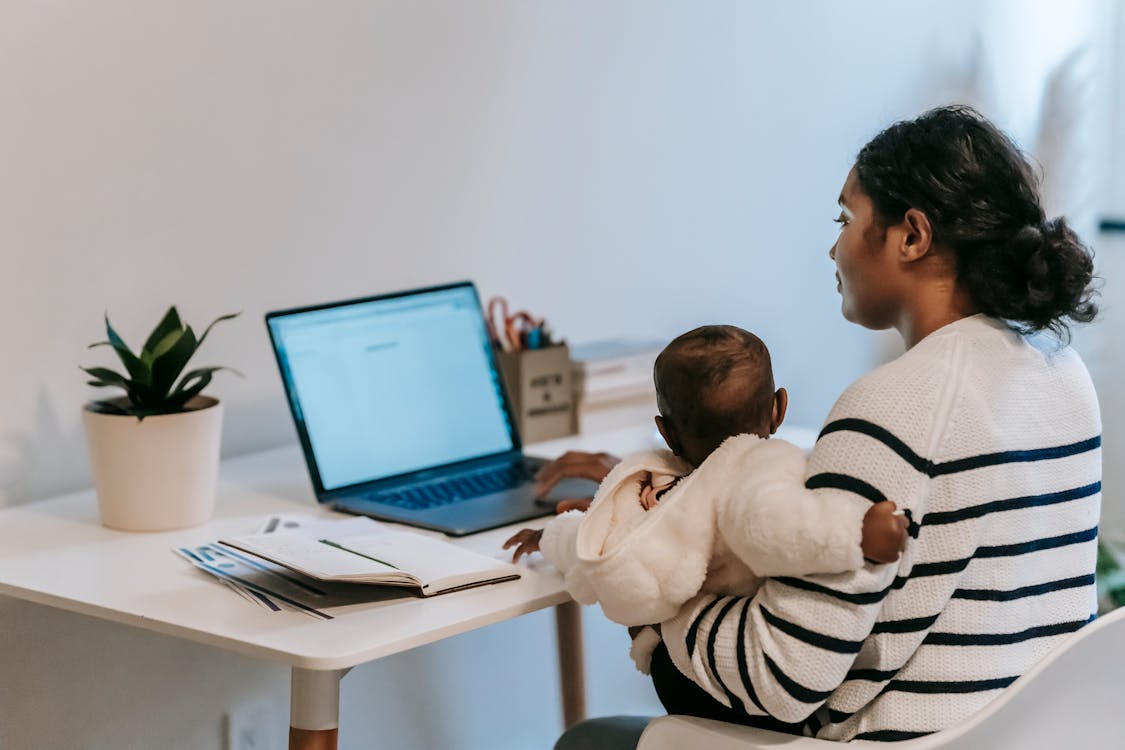 Organised Mum Method App
The organised mum method is an efficient cleaning routine that works 30 minutes a day, Monday to Friday. The app monitors these procedures and have:
Customise TOMM

Daily cleaning playlists

The "motivate me" button

Recipe and menu plans

Shared login with family

Access to teamTOMM Facebook.
Download TeamTOMM APP from ios and playstore
The Organised Mum Blog
The organised mum method is a flexible routine that balances different homes. It can suit anyone, even though we live different lifestyles. A single mum, Lorraine, worked full time and testified how she rocked her housework. She explained how she uses TOMM to keep on top of everything, "it's me or the house; it can never be both", she says.
Organised Mum Method Planner
The meal planner assists in planning the week. You can add some new meal ideas for the following week. The planner helps mums scale down food shopping to what they need and is much more orderly. The planner can be:
A wipeable meal planner and Team TOMM poster.
Organised Mum Thursday
This method entails spending 30 minutes tidying a designated room Monday to Thursday . The organised mum focuses on the kitchen on Thursday doing some of these:
Sweep and mop floor

Wipe inside the microwave

Clean cooker cover

Wipe cupboard front

Clean the sink

Clean the fridge
Clean the cutlery drawer, etc.
Can an Organised Mum Streamline Housework?
Yes, she doesn't have to work too much in a day in a bid to have a perfect and clean house. Relax a little bit and cut down your activity. Spread out your house chores in an organised and tailored manner. Each day, you can assign specific work, such as Monday for sweeping and mopping, Tuesday for dusting and laundry.
Does Multitasking Help an Organised Mum?
Time may never be enough to handle the numerous work we will wish to accomplish. Since we are always desirous of finishing our target tasks within 24 hours, we may multitask to save time. For instance, you are cooking while you wash a few dishes. However, too much multitasking may not be too pleasant, but it goes a long way.
Need for Organised Mums to Prioritise Commitments
One of the reasons some mums get disorganised and stressed out is because they get involved with too many commitments at the same time. They stretch themselves unnecessarily by committing too many educational activities, family, social events and projects. Most of these things are essential, but a mum needs to prioritise to relieve stress from her family and remain organised.
Use of Tracking System by an Organised Mum
We need to keep track of certain obligations in our homes to ensure orderliness. It is not easy to remember everything. We have to bear responsibilities like completing homework or assignment, returning borrowed books to the library, and paying utility bills. An organised mum needs to set up a tracking system that will benefit the family.
How Delegation of Duties Help an Organised Mum
It is not easy for you to accomplish all tasks at home when you can seek help. You can delegate specific duties to your children. For instance, If you have homework to carry out simultaneously, you can ask one of your children to help with hanging washed clothes on the line. Seek assistance outside the family if necessary.
Ways an Organised Mum Sorts Kitchen Items
It can be frustrating to start looking at your kitchen cabinets or scanning your storeroom for some items. This action is time-consuming and can have adverse outcomes. However, suppose you label your items for cooking in the kitchen. In that case, it will save an organised mum the struggle of opening every box of drawers searching for what you need.
Conclusion
How to be an organised mum is something every mother should treat with all seriousness. How you organise yourself, especially in domestic affairs, will be a true reflection of your kind of personality. To efficiently manage your homes, you may have to streamline some of the extra activities or commitments that may not be necessary to you or your family.
To be an organised mum, you can employ some of these strategies:
Plan your day the previous night

Wake early and before your children

Plan meals on the weekend

Delegate duties to other members of the family

Maximise the weekend or your off days, etc.
When mums, especially the working class, adopt these strategies, they will make their lives simpler and efficient. By so doing, they will have a less hectic and chaotic environment, which will positively impact other family members.
References
1.https://www.bountyparents.com.au/expert-advice/5-habits-of-an-organised-mum
2.apps.apple.com/gb/app/the-teamtomm-app/id1427750529
3.https://theorganisedmum.blog
5. (1) Parenting- The stress free way – Yum Yum Mama (yumyum-mama.com)
6.https://www.youtube.com/watch?v=u9-oAo6zPCU