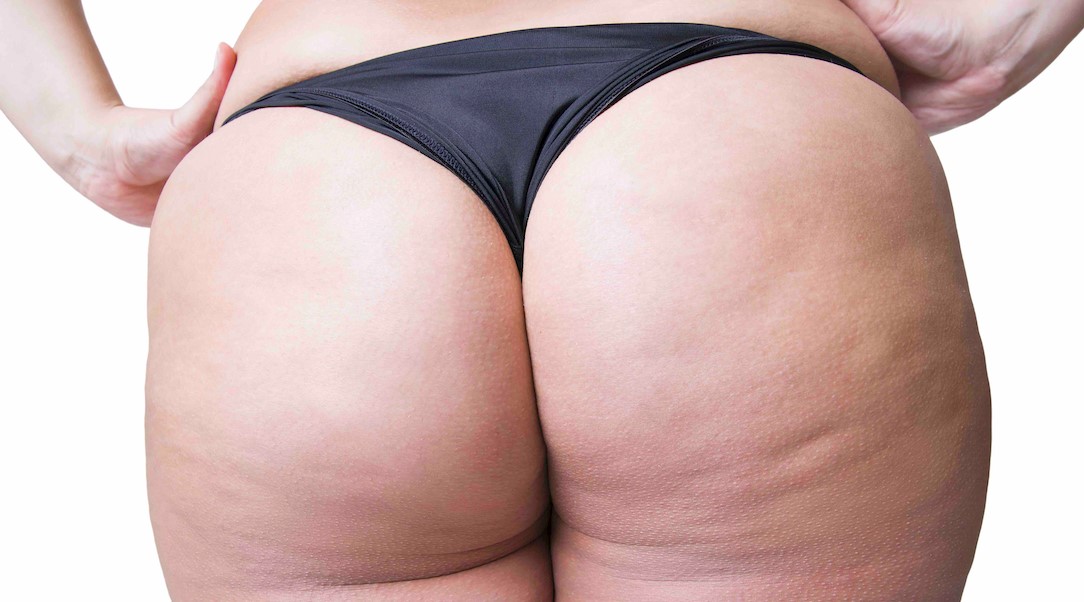 The FDA has approved the first injectable cellulite treatment.
Cellulite-affected buttocks

Industry Updates
The FDA has approved Qwo, a prescription-only drug that uses an injectable type of collagenase clostridium histolyticum to treat mild to extreme cellulite in adult women's buttocks.

Endo Pharmaceuticals, headquartered in Dublin, manufactures Qwo, which is billed as the first injectable cellulite medication.

Endo claims that the product's active ingredient, collagenase clostridium histolyticum, targets the fibrous connective tissue to dismantle collagen types 1 and 3, which can result in skin smoothing and a reduction in the appearance of cellulite.

Mannitol, sucrose, tromethamine, and hydrochloric acid are among the other ingredients.
For three treatment sessions, patients undergo up to 12 single injections in each buttock, spaced 21 days apart.

Injection site swelling, discomfort, areas of hardness, and scratching in the treatment area were all recorded as side effects during the testing process.

"We saw a huge unmet need for an efficient and non-invasive injectable treatment for cellulite, which led us to perform the largest clinical trials in the history of cellulite research in the United States," said Matthew Davis, Endo's senior vice president and chief medical officer.

"We are proud to have earned FDA approval of the first injectable treatment for cellulite in the buttocks, and we look forward to bringing Qwo to the aesthetics community and their adult female patients, thanks to comprehensive science, testing, and growth processes."

From spring 2021, healthcare professionals in the United States will be able to purchase Qwo.

Some modern electro-muscle stimulation devices can also aid in the reduction of cellulite.
Yum Yum Mama Ultrasound Electric Anti Cellulite Massager Therapy (yumyum-mama.com) Shop Now