What is the easiest business to start from home? Is it time to take the plunge?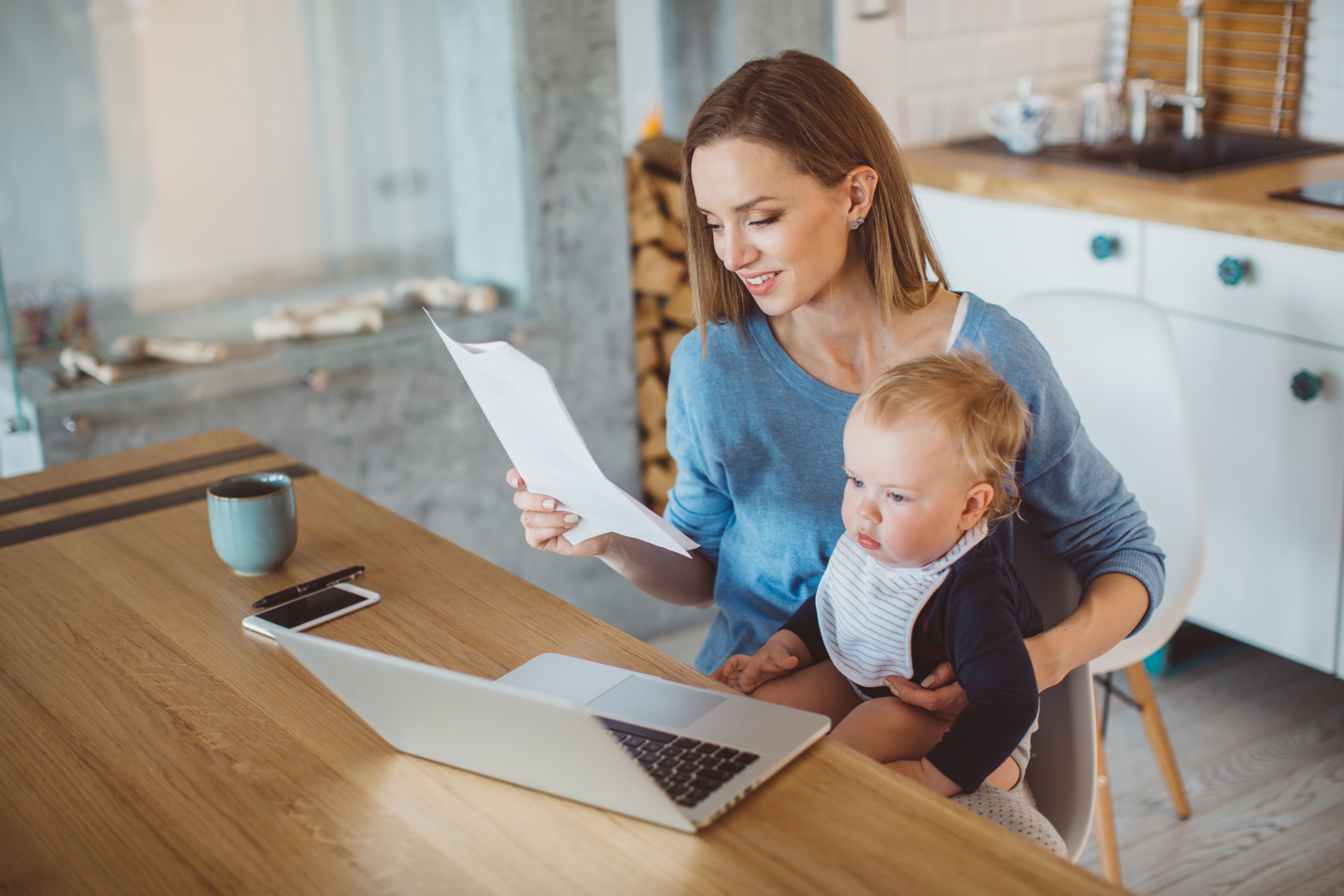 When it comes to starting your own business, there are many options to choose from. But what is the easiest business to start from home? While there is no one-size-fits-all answer, a few types of businesses tend to be easier to get up and running than others.
Before we start, check out this podcast on reasons to go self-employed. If you are still on the fence, take a listen to some reasons they give.
Service-Based
B

usiness

E

xamples

Most people have to do chores around their houses, and sometimes they need assistance with them, especially for larger homes on busy days. Some of the most common businesses are service-based [1]. An example would be a babysitting service or the more refined house cleaning services.

This is where you come in by offering your services at an affordable price, but you will have to be extra careful when it comes to advertising your services and making sure they reach the right people. This is why you should consider joining a reliable website specializing in marketing and promoting such services to help you get started successfully.
Online Marketing Examples
Another great business is online marketing; this includes many different things like social media, internet marketing, article marketing, etc. With this type of business, you can work from home and do it all by yourself if you so choose.
However, the most common seems to be article writing, where you write various articles about a specific topic or niche and publish them online for people searching for articles in your specific area of expertise. Keep in mind that you will have to make sure your articles are of a very high standard and contain valuable information in them.

This is where article writing services come in, but these services only do the job for you to publish your content online. If you want your business to be successful, it needs to start from home with you doing all the groundwork yourself. This includes your marketing and promotion and writing your articles. Once you've established a good network of clients, then it's time to think about bringing in employees or outsourcing some services to other people who can help you out with the business.


Another great thing about this type of business is that there are many different niches and topics you can write about, and the only limit is your own imagination. However, some people don't like to work with some of the more difficult clients, so they opt for jobs that will give them a steady pay check every month. If you're one of those people, then it's best to look into freelance writing, where you get to pick and choose what clients you want to work for.


This might seem like a lot of work, and it definitely is, but the more you do this kind of thing, the easier it will become for you. This is why you should start with something simple at first, such as writing articles so that you can build up your client base and then move on to something else like hiring or marketing. However, this doesn't mean that you can't try out other things while doing the first steps. For example, you could start writing articles and at the same time hire someone to do your marketing for you so that you get two different things out of it.
All About Freelancing
Freelancing is something that many people are opting for when it comes to running a business from home, and there's nothing wrong with that.
For example, fiverr is a popular platform that people use when starting off with their freelance business.
Bring Your Idea - We'll Handle The Rest! Start, Run, & Grow Your Business On Fiverr - Freelancers At Your Service.
You need to make your business as diverse as possible in order to provide something for everyone. The more you do this, the more likely it is that you will make money at home without having to spend too much time doing it. This is why it's best to start out with small steps and grow your business as you go along; otherwise, you will never be able to make any money from home even if you do everything by yourself.
Freelancing is a practice of working as an independent contractor rather than as an actual employee. The freelancer generally gets paid for the work they do and not for their time working. This is a significant difference from having an actual job – even if your boss tells you to work longer than you're paid for, they're still paying for that time.


A freelancer doesn't have anyone to answer to in terms of what they do or how long they work. They choose their own working hours, most of the time. This is why freelancing is so popular. It's attractive to people who don't want the hassle of having a boss but still enjoy being self-employed. The lines between employee and employer are more blurred with freelancing since the client has power over the freelancer's pay.


Freelance Business Examples
There are a lot of areas that you can freelance in. There's no limit to what kind of work an individual might be able to do as long as they have the skills for said work. Whether or not that particular task is in high enough demand to be considered freelancing is another matter.

Freelancers often work as consultants, and the demand for these is pretty high nowadays.

Web Design and Web Development
It's not difficult to see why web design and development is a common freelance business. Lots of people use the internet and many of them want to make their presence known online.

Web design is more than just making a site look pretty, it involves knowing how search engines work and what people are looking for when they use the internet. This means that web designers need to keep up with trends in SEO (search engine optimization) and be able to design with users in mind.

A web developer also needs to know how to code and they need to be able to work on a team, even if that team is virtual. A web developer is essentially a programmer, but they work specifically with HTML and CSS (the language of the web). They need to know how to work with a team, as well as how to plan and track their progress. It takes a lot of skill to be able to design and animate for the web, so it's not much of a surprise that this is such a popular freelance business.


Photography
Do you have a way with a camera? How about editing that photo into something really striking using Photoshop or another photo editing software? Lots of people want professional photography for their business.

Websites and Brochures
If you know how to make a business look its best online, as well as offline, you might be able to make a living as a freelance graphic designer. You'll need creativity and experience to make the most of your client's businesses and you'll need to know how to get their message across through visual media.


Copywriting
Writing is a very marketable skill and lots of people know what it's like to be able to write compelling copy that can attract potential customers. Writing is a freelance business that has a lot of potential if you have the skill.


Translation
If you speak more than one language, you might be able to use that skill to make a living as a translator. If you know other languages, others will probably want to hire you for any work that they have in those languages.


Programming and Coding
If you're good at programming, there are many different freelance businesses that you can get into. Many developers will work as an employee, working for a company that they're loyal to. Others choose the freelance route and enjoy the freedom that comes with it.

Writing
There are lots of people who enjoy reading and developing their own writing skills. If you love writing, then you can make a living at it. Some will make their living through creative writing while others choose to write articles, fan fiction, web content and more.
Conclusion
So, what is the easiest business to start from home? The answer really depends on your skills and interests. If you have some marketable talents or a hobby you're passionate about, there are plenty of businesses you can start with little more than a computer and an internet connection. Do your research, get organized, and take the plunge—you could be well on your way to entrepreneurship success! Have you started a business from home? What was the process like for you?