Camping In Kent:15 Spots For An Amazing Staycation
Numerous castles, scenic walks, a safari park, and some of the UK's best wineries coexist alongside miles of sandy beaches and lovely seaside towns. The White Cliffs of Dover are also worth mentioning! Kent has it all, whether you're searching for a beachfront family camping trip, a romantic glamping getaway, or just a quick ferry stop. Yum Yum Mama has the best locations for camping holidays in Kent.
Still not sure about camping? Check out this video which details how it can benefit your health.
Camping Grounds Kent
1. Beachcomber
Located near Birchington in the Kent region, Beachcomber Glamping at Hawk Place Campsite is a campground that provides free private parking and glamping accommodations. All of the units have a seating room and a dining area. Relax in the garden at the property, which is open to all guests.
2. Rankins farm
It's only natural that a farm operating for almost 400 years changes. The Sunnucks family had owned Rankins Farm in Kent since 1963 when it was the hunting grounds of a local Earl. With apple, pear, and plum orchards as the Rankins' mainstays, converting an old barn in 2006 opened new possibilities for the estate. Then came 'Glamping at Rankins Farm.' This is a wise choice.
Luxury Camping Holidays Kent
3. Gravel Pit Farm
Camping, wineries, and stargazing are just 18 minutes away from Marden Station in Kent. Your journey from London to Gravel Pit Farm takes you through rural Kent, where the urban everyday fades away. This one-acre glamping property is perfect for those who enjoy a little privacy.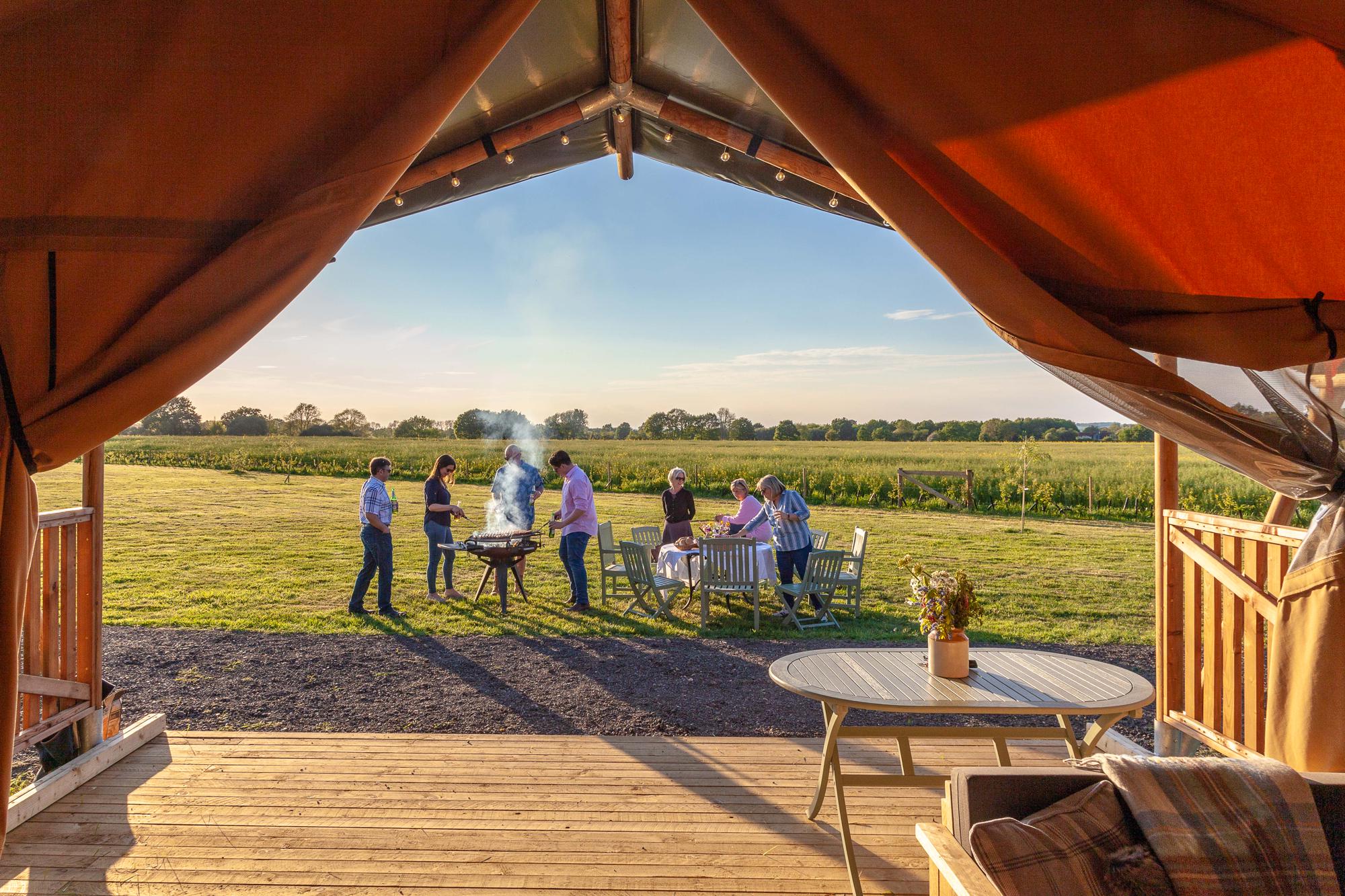 4. Broadhembury Caravan And Camping Park
Not for nothing is Kent dubbed "The Garden of England." Many counties may claim the title, but there will always be something uniquely English about the Kentish countryside. So, Darling Buds of May, bring yourself down to Broadhembury Caravan and Camping Park in London's backyard to sample The Good Life.
5. Lillyroo's
An hour and a half from London is a hidden gem in Kent. Lillyroos is a camping and glamping resort with campfires allowed and a bar. It's near the beaches of Margate, the cliffs of Dover, and the city of Canterbury. It is neighboring a farm shop, a tavern, and a nature reserve.
6. Star Field Camping
This gently sloped camping meadow is named after the High Weald AONB in Kent. Cloudless evenings aren't always assured, but the stars are spectacular when they do. Throw another log on the campfire and gaze into space. It's a favorite destination for visitors leaving London's bright smog. It's hard to realize this rural property is only 30 minutes from the M25. This is a fantastic choice for camping in kent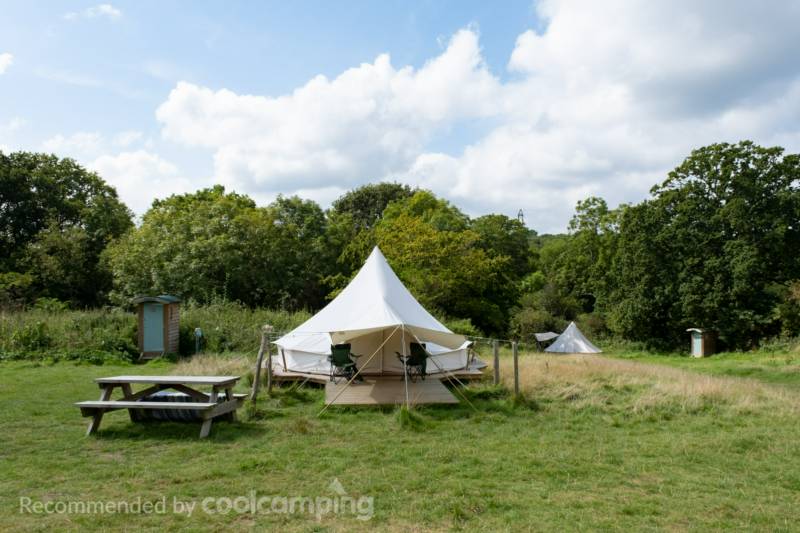 7. The Nut Plat Retreat
Some glamping facilities build high-tech treehouses; others rent sparkling Airstream RVs. Visit The Nut Plat Retreat in rural Kent, and you'll know how to glamp in England. The Nut Plat Retreat is the epitome of a quaint-as-they-come glamping venue. Beautiful riverbank location, horses grazing on the opposite bank, authentic vintage housing, and only 45 minutes from London make this a glamping site for brief breaks. The Nut Plat Retreat is perfect for characterful Kent.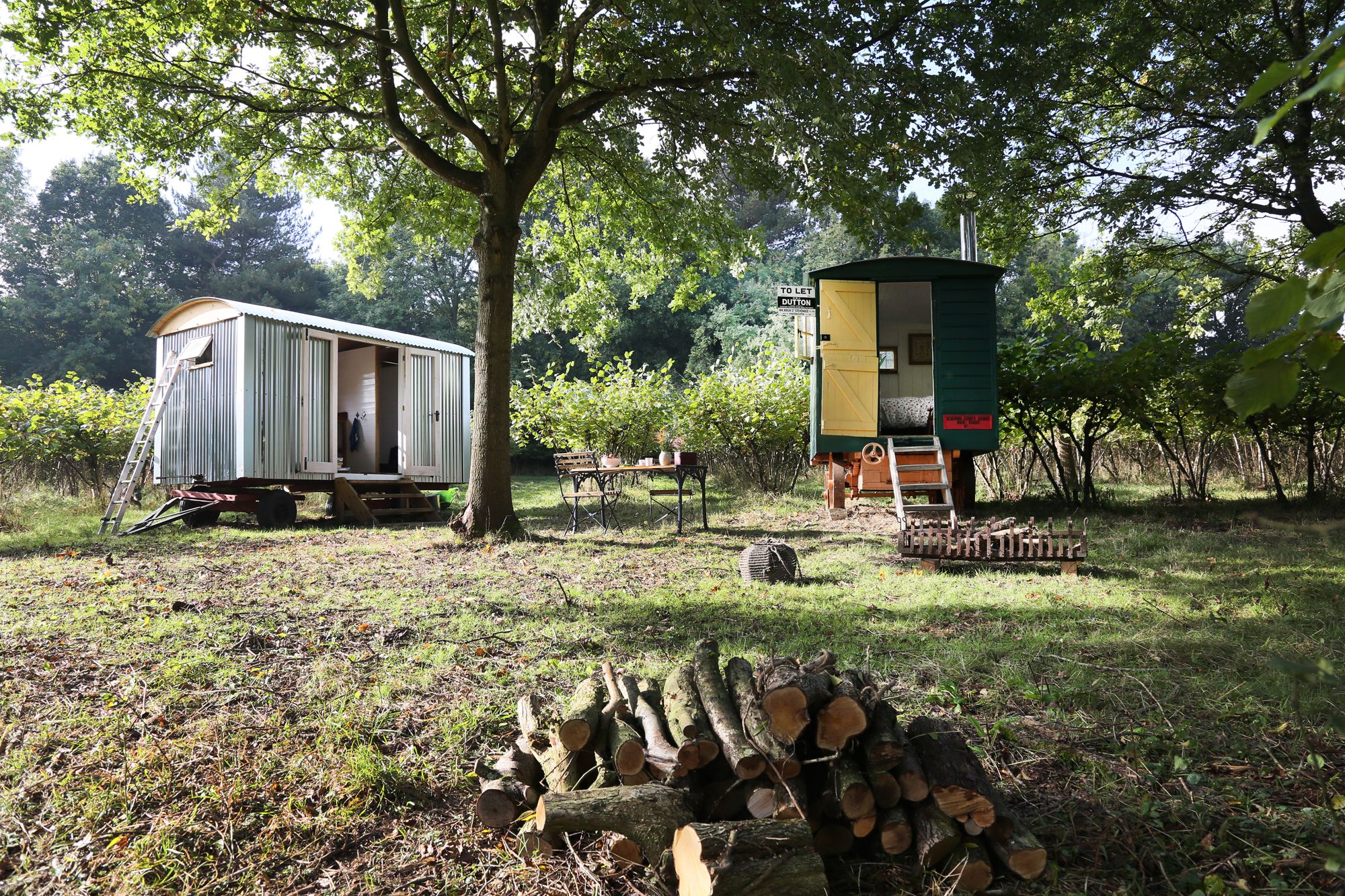 8. Eggarton Escapes
There is nothing like escaping Eggarton Escapes for those who want to get away from it all. The name speaks for itself: Located on the grounds of Eggarton Manor in Kent's scenic North Downs, this is a basic but well-equipped campsite for couples only (and a dog, for a small extra charge).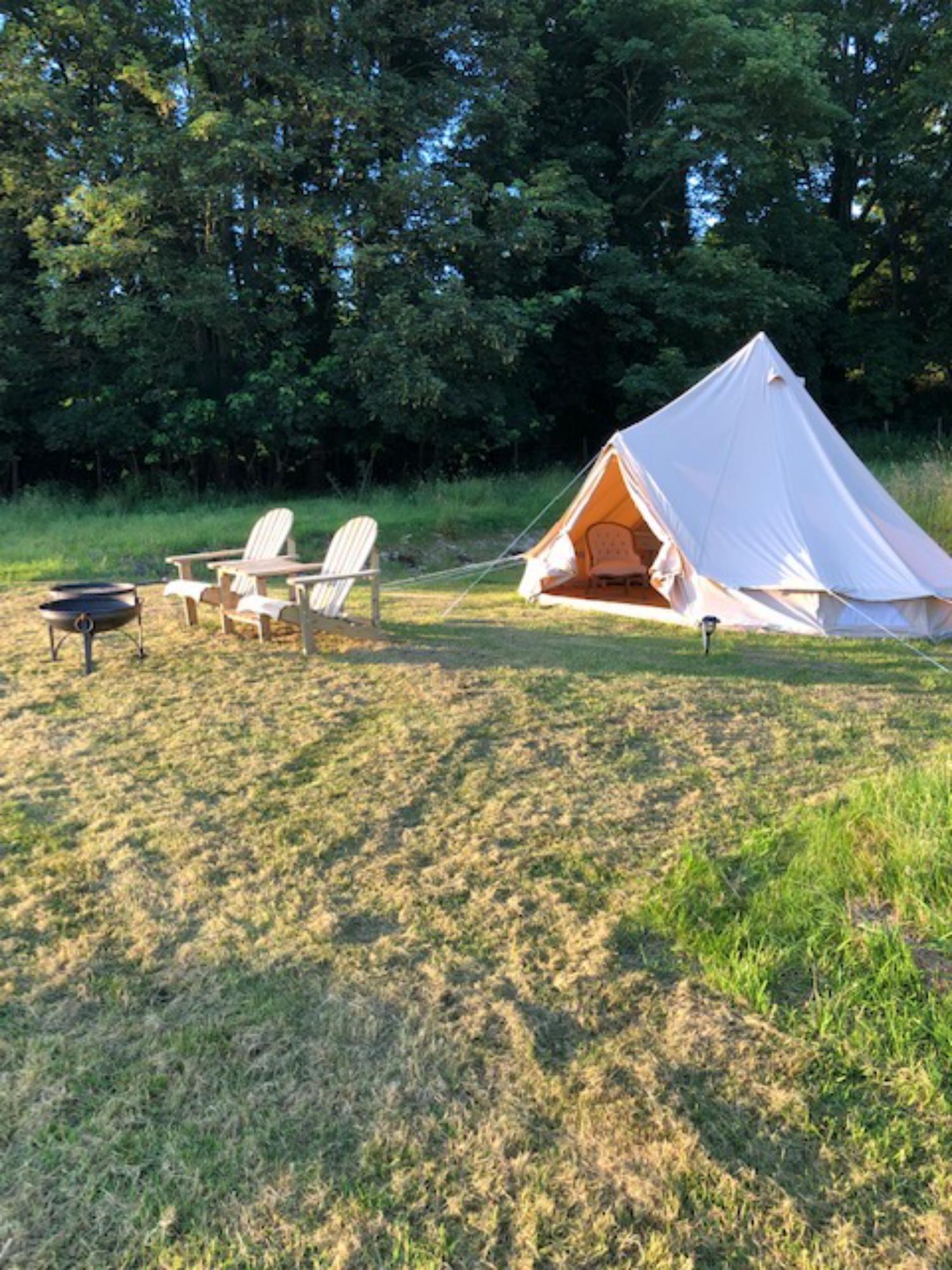 Can You Go Camping On Kent coasts?
If you intend to camp on one of the many beaches in the United Kingdom, you should know that wild camping is not permitted in either England or Wales. Unlike a rugged coastline, which is out for the taking, there are no unspoiled areas of wilderness to be found in the wild.
9. Greenhill Glamping
While this isn't your typical camping experience, the huts provide an extra level of comfort with an en-suite shower, heated towel rail, and a king-sized bed.
The following amenities are provided: complimentary tea and coffee, toaster, kettle, dual electric stove, hairdryer, bed linen, towels, a table and chairs, a wood store, and parking in the private lot.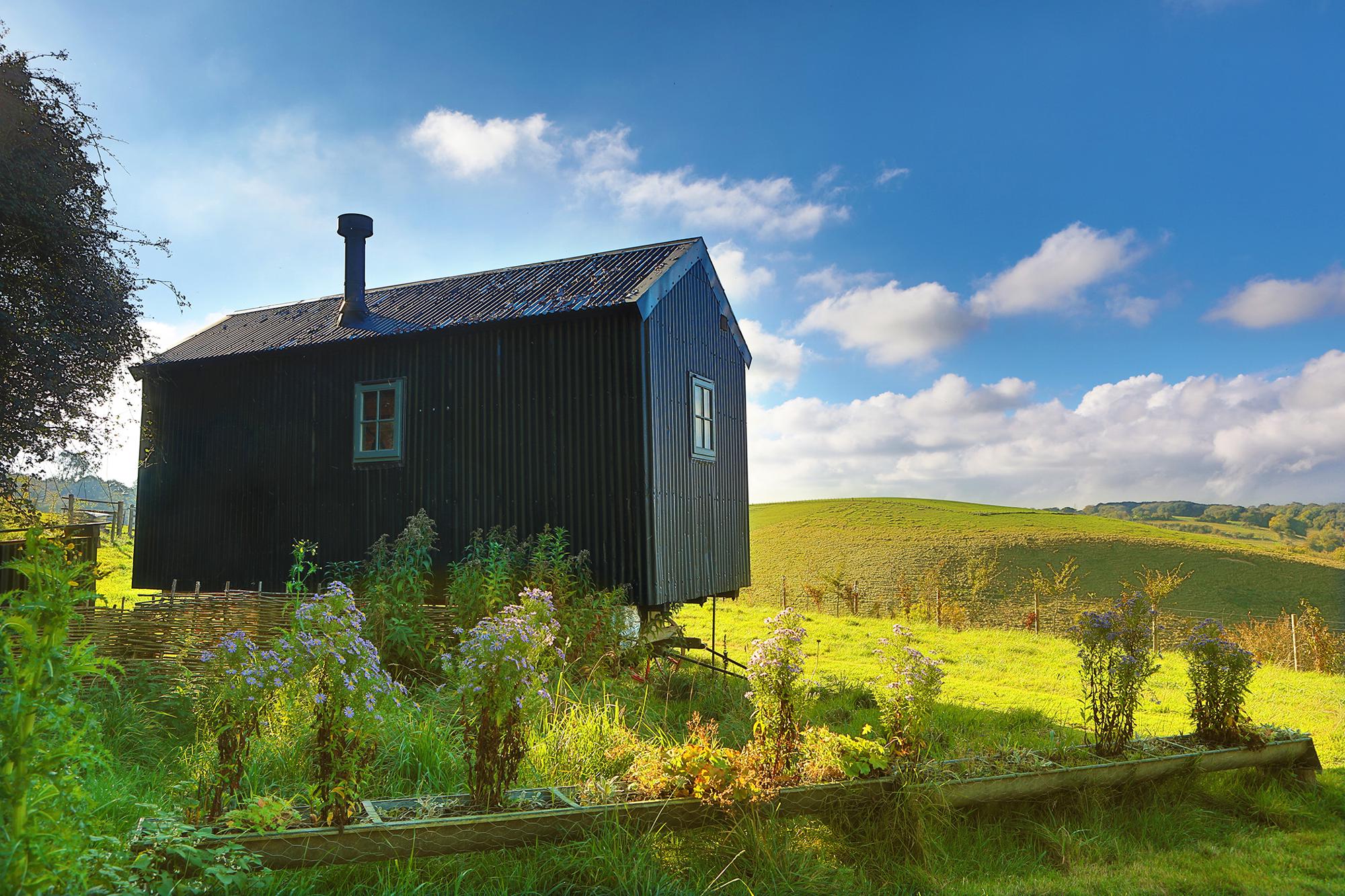 10. Sunninglye Farm
Visitors to Sunninglye Farm will be unconvinced that two bars are within walking distance, as are four of the UK's most beautiful castles. Mention bike trips around Bewl Water or high ropes adventures in Bedgebury Forest, and their ears perk up. Most of the excitement will be dwarfed by the on-site entertainment at this safari tent camp in Kent.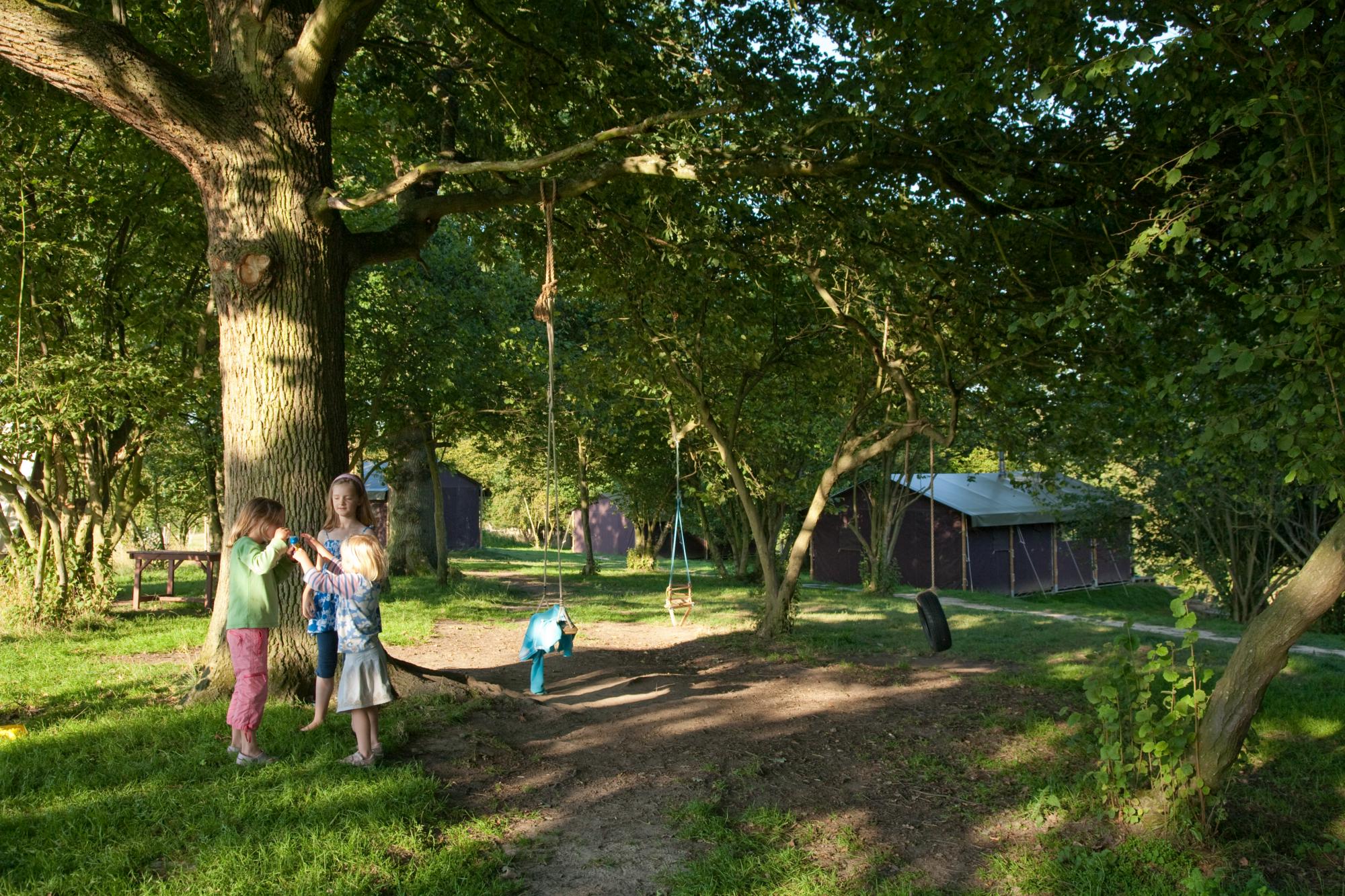 Camping in Kent on a Beach
11. Fallow Fields Kent
The county's long, sandy coastline is even more essential than Kent's vast countryside — where the Fallow Fields campsite is fortunate enough to be located. To us, it's one of the most beautiful places in the country, and it's what makes this English idyll such an excellent spot to visit.
12. Ham Hideaway
Enjoy the great outdoors without the hassle of camping. Most glamping sites strive to give that, but none have gone so far as to provide butler service. Until now. If you enjoy camping but dislike having to cook, clean, and wash up while on vacation, Ham Hideaway may be the place for you.
13. The Sunnyfield
As soon as Sasha and Philip purchased Little Pett Bottom Farm a few years ago, the farm's fifteen acres of verdant land and dark, starry skies drew them outside. Their private paddock camping with family and friends let them realize how much fun could be had by setting up camp right outside their door.
14. White Hill Woods
West Kent is an excellent spot to get away from London, as Winston Churchill, Anne Boleyn, and Henry VIII understood. Thanks to White Hill Woods, you don't have to be an aristocrat to enjoy a relaxing weekend in the Kent countryside. This boutique glamping site is now open to the public and is within a half-hour drive from the magnificent homes once frequented by those ancient bigwigs.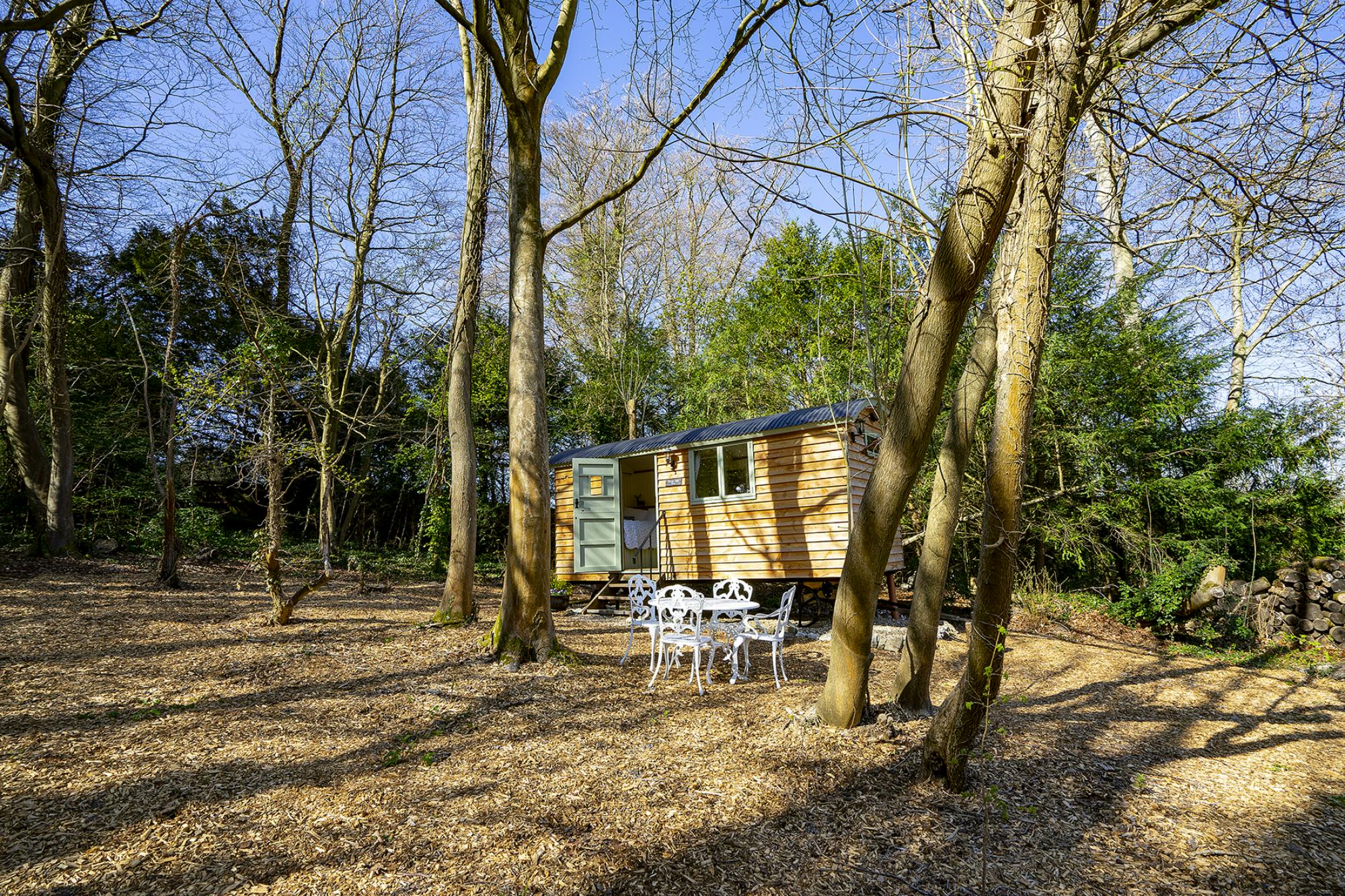 Camping In Appledore Kent
15. Tarka Trail Camping
Well, this is not exactly Kent but you may want to check this out in Devon one day.
Derived from Henry Williamson's classic tale "Tarka The Otter," this place is excellent for exploring the famed Tarka Trail.
Set up your tent and enjoy the coastline vistas and wildlife on seven acres of beautiful forest.
Docile dogs only. A bus stop is nearby, and BBQs are allowed.
Camping Supplies Kent
Check out some of our essential camping supplies here.
We at Yum Yum Mama hope that you and your family/friends have a wonderful camping experience, spending fun-filled days in the sunshine of England!