13 Ideas For Men's valentines Gifts 2022: Gifts He Will Actually Want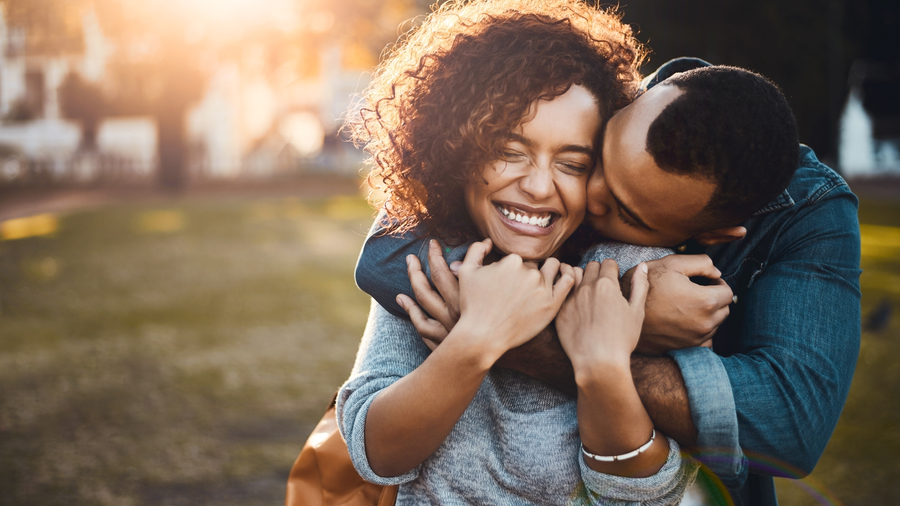 When it comes to buying gifts for men, it can be tough to know what to get them. After all, they're not always easy to please, and they can be a little more difficult than women when it comes to gift-giving.[1] If you're looking for some ideas for the man in your life this Valentine's Day, then look no further. We've gathered the top 13 gift ideas that he is sure to love. So, whether you're looking for something small or large, we have you covered.
You can't always judge a card by its cover, but this time around, we think we got you covered. We've gone and dug up all the best gifts for him so that you don't have to! These are the gifts he'll actually want:
JBL has been known for their high-quality speakers, and the Flip 4 is no exception. It features powerful stereo sound with 12 hours of continuous playback time! This compact speaker can take your music everywhere thanks to durable materials available in 6 vibrant colors - it will be perfect whether he is at home or on vacation.
This all in 1 trimmer for his choice of beard, head, and/or face hair styling is perfect to have on hand. It includes 23 pieces that he can use when trimming any part of himself - whether it's just around the edges or if there are more extensive cuttings necessary!
The Dual Cut technology provides maximum precision, so even hard-to-reach places will get an accurate trim every time. The Lithium-ion rechargeable battery delivers up 5 hours of run time.
The blades are made self-sharpening, which means they won't require regular maintenance but continue providing valuable cutting services for him regardless of the year.
Is your man constantly complaining that his smartphone screen is just too small? Give him the gift of a bigger screen with this awesome Smartphone Projector! This projector turns any smartphone into a full-on movie theater experience. Just set his phone into the slot and a 200" screen magically appears.
Does he spend more time fiddling with his mouse than actually working? It's probably time to replace it. This stylish Wireless Mouse feels good in the hand and works on almost any surface. Plus, it's so small that you can easily slip this into his pocket! Don't let him suffer through a tedious workday.
Does he love going on last-minute trips to the beach, camping, or hunting? If so, this multitool is a must-have! This sleek tool has 22 different tools, including a knife, bottle opener/screwdriver, and more. He'll be able to cut, file saw, and more, all from the comfort of this single tool.
If he's trying to slim down for your upcoming date night, help him out with a smart scale! This sleek scale tracks his weight, body fat percentage, and even the amount of water in his body. It syncs to his smartphone and will keep him on track to reach his goals.
If your man loves tech gadgets, he'll definitely love this gift! This stylish smartwatch comes in a range of colors. The watch pairs with any Bluetooth-enabled Android phone, so he'll be able to read texts, check his calendar, and even make calls from his wrist!
Does he have a wild sense of adventure? Get him this drone for the ultimate outdoor experience. This drone has a live video transmission range of 96ft as it swoops high above your head. He'll love capturing every moment of his adventures from a whole new perspective!
This year, give him a pair of designer sunglasses that will have all his friends envious. This sleek pair is made from meticulous Italian craftsmanship. Get ready for the compliments!
What better way to celebrate valentines day than with a good glass of whiskey? This stunning decanter comes complete with two glasses. The perfect present for the bourbon lover in your life!
These wireless earbuds will be sure to bring a smile to his face as he tunes into his music. They connect instantly and can sense when they're in your ears or not – meaning no fumbling around or annoying cables! The wireless earbuds will give him the ability to cut out all distractions and get into his zone.
Does your man have a bunch of cords and chargers lying around? Eliminate the clutter by replacing them with this stylish bamboo charging station! It's got multiple slots to hold all his gadgets and works for both Apple AND Android products.
Does your man have a bulky wallet that's stuffed to the brim? If so, this slim wallet is a must-have! This quality wallet easily stores all of his credit cards and comes with RFID protection to prevent identity theft. It slides perfectly into his back pocket without any bulk and has a sleek design that will have him standing out from the crowd.
So, after all of the research, we've decided that these are the gifts he will actually want. What do you think? We'd love to hear your thoughts in the comments below! And if you're still looking for more ideas, check out our other posts on Valentine's Day Gifts He Will Actually Want and Men's Valentines Gift Ideas 2022.