Do Sagging Breasts Require Bras? Prevention of Sagging Breasts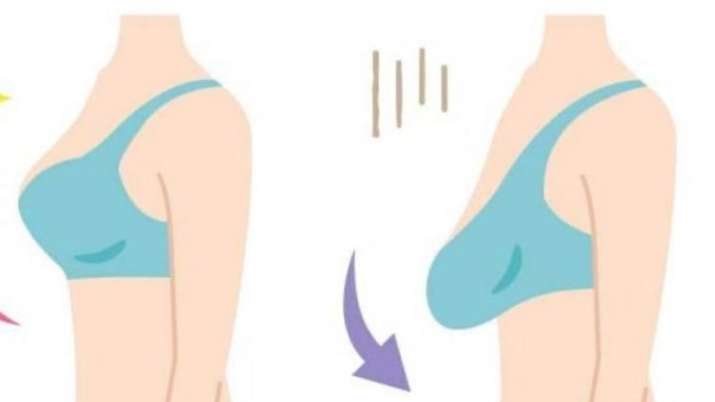 Getting older has many benefits such as improved independence and a bit more financial freedom (Well, for many of us 30 something-year-olds anyway.) One drawback, however, is drooping breasts. This might be a sign of impending menopause, or if you are still quite far from menopause, it could be for other reasons, as discussed below.
Take a deep breath since you're not the only one. As you become older, you're more likely to see some of your assets begin to decline. This article explains exactly why breasts sag and the best type of bras to use to prolong nature for a bit longer. Keep reading.
So, why do breasts sag?
Breast sagging is most likely caused by aging. However, breasts may begin to droop at any age, as discussed in this article here.
Related Article
You may also blame the sagging of your breasts on other factors, such as:
If none of the above explanations are not anything you have or currently are going through, it's possible that your breasts are just shaped that way by nature. Thank you, genetics!
Check out this video explaining what really causes breast sag. [1]
Saggy breasts may also be caused by incorrect bra size.
I do not know about you, but there was no emphasis on wearing the correct bras growing up. I was given a bra to wear, and that was it. No time was spent teaching me about the importance of measurements or even the types of bras I should have been wearing, which probably meant the demise of my breasts from a younger age.
As mentioned, a sagging breast appearance may be caused by wearing the wrong bra or band size. Most of a bra's support should come from the band, not the cups. I used to think it was the cups that were actually important. The weight of your breasts will pull the front of your bra down if your band is too loose (it's just gravity at work!).
Make sure your bra band is snug by placing two fingers beneath it. Your band's size is too large if there is enough room for your fingers. Go down one band size and one cup size to see if it helps. Instead of a 36C bra, go for the 34D model instead.
Use this video to help you measure your bra size correctly.[2]
How Can Sagging Breasts Be Rejuvenated?
Saggy-breasted women are on the lookout for solutions to their problems. Fortunately, strapless bras for drooping breasts are readily available. Many bras are available for larger ladies who are concerned about their breasts sagging. With the right sports bra, ladies and girls who have droopy breasts may avoid breast jiggling while participating in sports activities.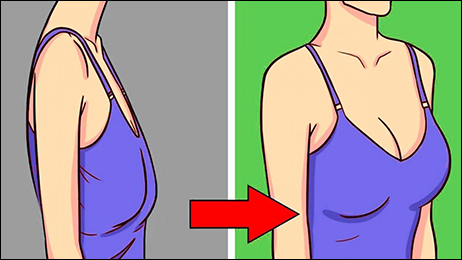 The best bras for sagging breasts
The appropriate sort of sagging breasts bra will help lift and shape your breasts, which is vital if you have drooping ones, to begin with. For sagging breasts, obtaining the proper bra size is essential. A well-fitting bra will make your breasts seem raised, perky, and upright regardless of your age.
To do this, choose what size band fits you best. Most of a bra's support should come from the band, not the cups. The weight of your breasts will cause the front of your bra to fall down if your band is too loose. So, before you purchase the best bra for sagging breasts, have a professional fitting done first.
Knowing your exact bra size is the first step in finding the right sagging breast bra for you.
1.) T-shirt Bras
These bras have a smooth and elegant design that provides a lot of lift while yet being comfortable to wear. To provide effective breast support, they're usually smooth with molded cups. Your breasts will seem naturally rounded and slightly raised due to this procedure. While wearing a body-hugging dress or top, a T-shirt bra provides fantastic support to your drooping breasts.
One of the best T-shirts bras is the Warner's Women's Easy Does It No Dig Wire-Free Bra, you'll get all the support and coverage you need without any of the digging. The wider straps distribute weight evenly, and the extra side coverage panels smooth out the underarm bulge. Plus, it comes in a range of fun colors and easy sizes that make finding your perfect fit a snap.
Why Is the T-Shirt Bra the Most Essential of All Bras?
With a T-shirt bra that gives outstanding support and form, you can get that smooth and seamless appearance beneath tailored clothing.
2.) Full cup bra
A full-cup bra is your best bet if you have a large and drooping breast. This bra gives complete breast covering and avoids the embarrassment of top and side spills. With a subtle lift, it shapes your breasts. It has molded cups that make your breasts seem more symmetrical. A full cup bra is the finest choice for women whose breasts are drooping or out of proportion.
You deserve to feel sexy, supported, and comfortable all at the same time – and with Glamorise's MagicLift Plus Size Seamless Wire free Back Full Cup Close bra, now you can! This innovative design features magic lift technology to provide a snug lift without any wires, while the moisture-wicking fabric helps keep you cool and comfortable all day long. And because attention to detail is everything, this style also comes with seamless cups for a sleek silhouette. So snag one of these must-have bras today and feel your best self every time you put it on.
3.) Underwired Bra
There's no better option for support than an underwired bra. For drooping breasts, an underwired bra gives lots of support. It's ideal for individuals who wish to go without cushioning and weight without sacrificing support. An underwired bra provides just the right amount of lift to give the breasts a more natural contour.
4.) Push-Up Bra
Because the push-up bra works in opposition to gravity, it provides the lift every woman craves with drooping breasts. When worn with deep-neck gowns, the plunging element of the bra enhances the appearance of fuller breasts by pulling them in toward each other. As a result of the many benefits it provides, this bra has earned the moniker "no-sag bra."
The FallSweet Front Close wire-free bra features a front closure design, making it easy to put on and take off. The seamless cups are virtually invisible under clothing, while the wide straps provide plenty of comfort. Plus, the minimal padding provides plenty of support and enhances your natural shape.
5.) Balconette Bra
Changing your bra style to a demi-cup or balconette one can help you achieve a more rounded and perky appearance if your breasts are less firm. To show off more of the upper and inner areas of the breasts, balconette bras include cutouts in the cups. The broad space between the straps ensures a secure fit and maximum breast visibility. However, if your breasts are drooping, you'll need a cushioned balconette bra. Padded balconette bras offer your breasts a more rounded appearance while still providing support.
This bra by panache is designed to give your breasts a boost with its Powermesh wings and side support panels. The stretch lace top and laminated bottom cups ensure that even fuller busts will be comfortable in this bra. So not only will you look great in it, but you'll also feel great in it.
Sagging breasts are made worse by certain bra features.
There is no other method to combat drooping breasts than using an appropriate supportive bra. A supportive bra may come in a variety of designs, but here are a few things to keep in mind:
Bras with three or more hook-and-eye closures provide the most support and stability.

Don't buy single-layer bras with molded cups since your breasts won't fit in these bras because they're designed in a certain manner.

A soft cup bra provides the most support and coverage for your breasts with an underwire.

Sewn-in seams in a soft cup bra cup give the breasts a more streamlined appearance.

Look for a bra with additional fabric along the inside of the cup and high sides to give adequate side support.
Pro tip
A simple massage with Caramelia Breast Enhancement Cream is an excellent and safe alternative to using supportive bras for preventing drooping breasts. The rich and creamy formula contains active ingredients that promote breast enlargement while providing a firming and lifting effect. This cream is also enriched with pomegranate and aloe vera extracts, which help tone and moisturize the skin.
The natural formula improves overall breast health and gives you a youthful, lifted look. You'll see an improved bust line and more confidence in your appearance with regular use.
In addition to using the Caramelia Breast Enhancement Cream, you may avoid breast sagging by regular use of natural oil for firming the breasts tightens and firms the skin on the breasts themselves.
Related Article
This is not a short-term fix but could be a long-term solution that works.
Breast skin is strengthened, nourished, moisturized, and firm, thanks to the inclusion of potent natural oils in this firming cream. Sagging breasts are a common complaint among mothers who are exclusively breastfeeding, and this is due to the milk flow stretching the breast skin.
Regardless of weight gain or decrease, women of all ages may have this problem. With this vegan breast firming oil, it's a frequent condition that can be readily solved. Using the benefits of these essential oils may do wonders for the skin's elasticity and firmness.
Links
1.) What Causes Breast Sag?! #shorts - YouTube
2.) How To Measure Bra Size : Beginners Guide How To Measure Your Bra Size at Home - YouTube
3.) Effects of sagging breasts and other risk factors associated with mastalgia: a case–control study (nih.gov)
6.) https://www.webmd.com/women/what-to-know-about-sagging-breasts
7.) https://www.mayoclinic.org/healthy-lifestyle/womens-health/expert-answers/sagging-breasts/faq-20058322#:~:text=Research%20has%20shown%20that%20breast,you%20breast%2Dfeed%20your%20baby.