Best 5 treatment creams to deal with facial cellulite in 2022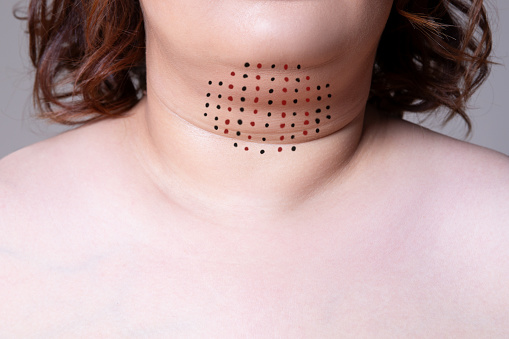 Cellulite[3] or marionette lines are the bane of many women's existence, the dimpled skin that plagues more than 90% of women over 30. An American Academy of Dermatology survey found that just 40% of women are satisfied with their appearance due to cellulite.[1]. While it may be an inevitable part of aging for some, studies have shown that diet and exercise are two ways to combat its effects. But what if there were a way to diminish cellulite while sitting on the couch watching your favorite guilty-pleasure reality show?
A cream or product with ingredients known to help reduce the occurrence of cellulite can make you feel better about yourself even while doing very little!
Coffee for example is a popular ingredient to deal with cellulite. Watch this video to find out why.[2]
Cellulite treatments can not miraculously remove cellulite, but they do assist to heal the look of it. However, since cellulite is not a topical condition, these lotions will not prevent cellulite from occurring.
What these creams do however is dramatically reduce the appearance of facial cellulite even though they do not completely get rid of it. The team at Yum Yum Mama have comprised for you some of our best treatment creams for you to try.
Here are the top 5 best treatment creams for facial cellulite.
Looking to give your skin a boost? This rich and creamy coffee body cream is perfect for toning and rehydrating your thirsty skin. With ingredients like the infamous coconut oil, cocoa butter, and caffeine, this cream helps reduce the appearance of facial cellulite while hydrating your skin. Tone up and moisturize with this delicious-smelling coffee cream!
Pros
Natural Ingridients

Anti-Ageing properties

Helps to soften the skin
Con
Some people may not like the smell. But we do.
Rating
5/5
Looking for a neck cream that won't make you feel weighed down? Look no further than ACTIVSCIENCE Neck Firming Cream! This lightweight formula is infused with collagen, retinol, and hyaluronic acid to help nourish your skin and reduce the appearance of cellulite, puffiness, and signs of aging. So go ahead and treat yourself to some TLC!
Pros
Deals with wrinkles as well as cellulite

Non-greasy

Paraben-free

Suitable for all skin types
Con
Has a minty scent and some may not be too fond of this
Rating
4.9/5
There's no need to feel insecure about your face or neck when you have Bliss Fabgirl on your side! This powerful cream firms and contours your skin, giving you an instant boost of confidence. Let Bliss Fabgirl help you achieve the sleek, sexy look you've always wanted.
Pros
Leave face feeling instantly toned

Perfect for the whole body

Can be used at any time of the day
Con
Rating
4/5
Try Medix 5.5 Anti-aging cream! This formula is packed with natural ingredients like Argan oil, coffee bean, aloe vera, and lotus extract to promote smooth, firm, and healthy skin. Plus, it's free from parabens, sulfates, and phthalates so you can feel good about what you're putting on your skin. Give it a try today!
Pros
Softens the skin

Reduces any inflammation of the skin

Protects skin against free radicals
Con
Rating
4/5
NATUREWELL Clinical Retinol Advanced Moisture Cream is formulated with advanced micro-encapsulated retinol to help reduce the appearance of cellulite. Plus, its enhanced delivery system helps ensure the retinol gets to where it's needed most for optimal results. So go ahead and apply with confidence—this cream is guaranteed to give you smoother, more youthful-looking skin.
Pros
Improves the skins texture and tone

Helps with elasticity

Boosts firmness of the skin
Con
Ingredients are not natural
Rating
3.9/5
Conclusion
With so many different treatment creams available, it can be hard to know which is best for your skin. We've showcased a list of our top 5 preferred treatments that are most effective in lifting and firming skin on the face. Let us help you find out if any of these sound like something that might work for you! Remember, there isn't one cream that will work well with all types of skin--find what's right for YOU by talking to our experts about your needs today!
Links
1.) Treatment for cellulite (nih.gov)
2.) (1) HOW TO GET RID OF FACIAL CELLULITE AND WHAT IT IS? | Yum Yum Mama (yumyum-mama.com)
3.) (1) Is Cellulite Stretch Marks? | Yum Yum Mama (yumyum-mama.com)