Why You Should Always Say Words of Kindness to Your Children
Introduction
Children are innocent, vulnerable and cannot take responsibility for any action they take the society considers as unacceptable. They are quick at learning and putting into practice whatever they see or hear, whether good or bad. So, as parents, the way you speak to your children will either have a positive impact or dire consequences on their behaviours and development in life.
Parents should always use words of kindness in talking or grooming their children. The Parents' actions should also be worthy of emulation because whatever the children see or hear have an everlasting impression on them.
Parents should endeavour to teach their children kindness. If they display unkind gestures, the public can overlook them but not the parents. No individual is born unkind; social factors contribute to why certain people behave irrationally.
Kindness is the act of showing empathy to others. Children can learn these words of kindness herein.
Kindness Words
These are words that your children need to learn and understand. They have similar or the same meaning with "Kindness". The list is endless; some of the words are:
Goodness

Beneficence

Sympathy

Benevolence

Generosity

Charity

Courtesy

Humanity

Compassion

Politeness

Affection

Gentleness

Favour

Decency

Tenderness, etc
Stick these tiles to your fridge for you and your child to see, filing cabinet, locker door or any other steel surface and let them offer you and your child a helping hand toward compassion. Contains approximately 200 themed magnetic word tiles.
Loving Kindness Words
Loving-kindness words help to boost well-being and reduce stress . For instance, for yourself, you may use:
"May I be happy
May I be peaceful
May I be well".
For others:
"May you be safe
May you be healthy".
What are some Words for Kindness?
Kindness means different things to different people depending on how you want to express it. Kindness is doing nice things to people without expecting anything in return. Some words for kindness are:
Warm-heartedness

Tender-heartedness

Affectionateness

Kindliness

Kind-heartedness

Good-heartedness

Soft-heartedness

Goodwill

Humanity

Mercy

Ruth

Pity
Kindness Words for Pre schoolers
Every parent desires to see their children be so polite and kind to the admiration of all. The key to teaching them good manners and kind words is to start early in their age . The words are:
For example, they can use words like "Please, help me with the toy."
This book for pre schoolers Illustrations depicting ordinary gestures of compassion and giving by a varied group of youngsters are meaningful and colourful. A great way to start dialogues about empathy and compassion at home or in the school is to donate blankets to the animal shelter, assist with household tasks, or speak up for what is right. To inspire youngsters to be their best selves, this book has sturdy paper pages and easy-to-read text.
Kindness in Words Creates Confidence
The above statement is from the quote of Lao Tzu. Anumati explained that "Kindness in words creates confidence" means "communicating kindly to another person" :
"they will become bold in talking to you".

"they will feel approved in their thoughts and become more confident in themselves"

"you can have certainty in the things you say."
Kindness Examples
It is worthwhile for parents to prepare their children on how to show acts of kindness and compassion for others . Some examples of Kindness are:
Sharing crayons or other items with other playmates

Donate Christmas gifts to the Orphanage home

Be nice or compliment a stranger.

Pick up specks of dirt on the street into a trash can.
Make it easier for young children to learn how to be nice as they grow their empathy and learn how to manage tough social circumstances This best-selling book on empathy for children was written by a school psychologist and is full of entertaining activities that teach children how to empathise with others. Each activity has a straightforward step-by-step guide, making it easy for young learners to complete and practise being courteous.
Kindness Quotes by Famous People
Some notable kindness quotes are:
"Kindness in words creates confidence. Kindness in words creates profoundness. Kindness in giving creates love" - Lao Tzu, an ancient Chinese Philosopher.

"Human Kindness has never weakened the stamina or softened the fibre of a free people. A nation does not have to be tough" - Franklin D. Roosevelt, 32nd US President.
Words to Appreciate a Child
Learning new things requires encouragement and commitment. We can appreciate our children using the following expression when they do something marvellous:
Excellent!

You are superb!

That is incredible!

Congratulations!

Well done!

Brilliant!

Wonderful!

How extraordinary!

Outstanding performance!

You are very talented!

Bravo!

Awesome!

Very good! Etc.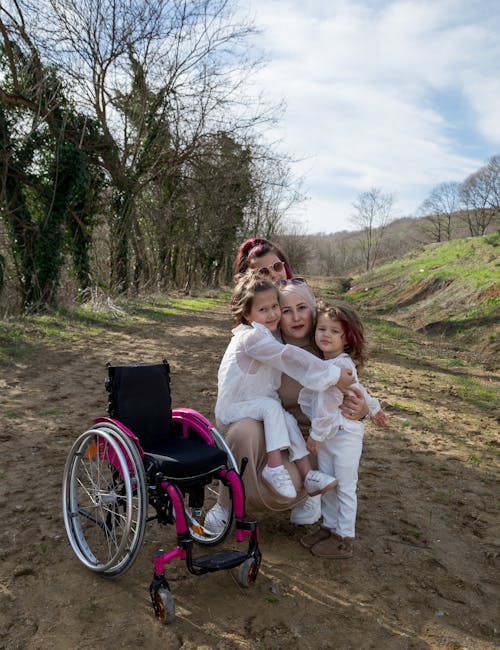 How Best can you Teach Kindness?
There are ways you can show yourself kindness and inspire others by doing the following:
Be kind to yourself and show an excellent example because others, especially kids, learn k

indness

by looking at what you do.

Practice kindness. Volunteer to donate to charity, give compliments, hold the door for someone to use, etc.

Always say thank you.
Choose kindness in a world where you can be anything. With this adorable shirt, you and your child can tell the world that you're a fan of friendly people! Don't overlook the power of a little act of compassion.
How Loving Kindness Words Impact People
If everyone shows kindness to other people, the world will be a better place as most individuals believe. Loving-kindness words have these benefits :
It increases positive emotions like joy, love and hope in people.

Increase in empathy

Reduces self-criticism and depression in certain people

It leads to slower ageing, etc.
How to Teach Kids Good Behaviours
The appropriate way to teach your kids good manners is to start gradually, early and be consistent in your behaviour. Your children see you as their role models. If you regularly say "thank you and please" to different people, family, friends and strangers, your child will follow your step. Please speak to your child with good manners because they mirror you.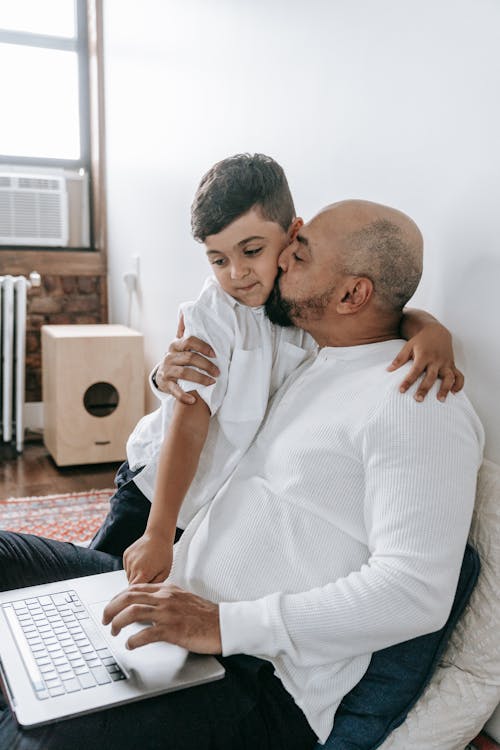 How to Encourage Your Child to Use Kind Words at Social Gathering
As your child grows and gets comfortable with these new words of kindness, please encourage them to use them at social functions. For example, you can explain to your child that:
"thank you" means telling someone that they are grateful for what they have done or given them.

"please" is a word that lets people know that they need help.
Using the 3 Minute Appreciation Journal, you can teach your children how to create an attitude of gratitude. It is a self-exploration notebook that is intended to help us feel grateful for what we have, both for the great things in life and for the little pleasures in life. Throughout each beautifully designed and kid-friendly daily page, there is room to write down three things you are grateful for, one person who gave you pleasure, and how you feel about your day. - Taking the time to list three things you are grateful for each day, such as a family, a favourite instructor, or the opportunity to start a new book, will help you start your day on the right foot every day. Daily practise can help you develop the habit of focusing on the gifts you have been given! Grab a copy for yourself and a buddy, and go on this adventure together!
Steps to Take in Teaching your Children Kind Words
The steps to teach kind words are:
Start with small words such as "sorry and thank you".

Be on your best behaviour.

It is pleasing to hear kids say "thank you" without prompting them. Don't scold them when they fail to use kind words but remind them.

Go higher, teach them how to be positive.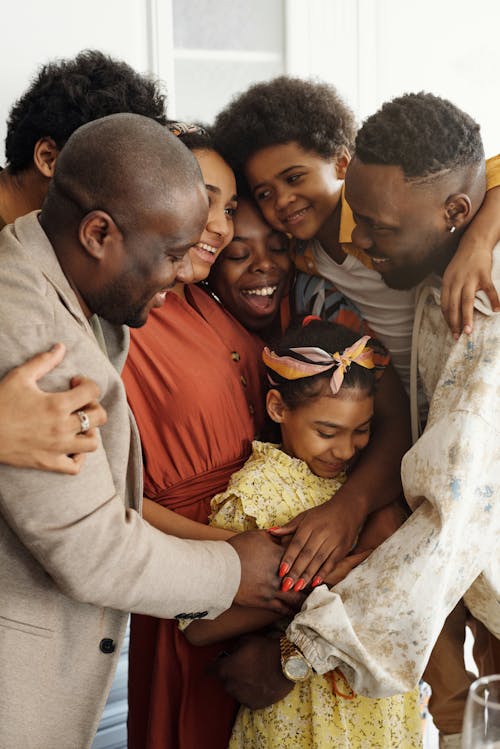 Essential Kind Words to Teach Your Kids
Teach your kids early in their lives, so empathy and lending a helping hand when necessary will become their habits. The introductory words or acts of kindness to teach your kids are:
Please and thank you

Complimenting others

Saying sorry

Well done

Sharing their toys with others

Render help

Put up a smile
Conclusion
Kindness brings love, care and concern for others. It is being selfless and compassionate unconditionally. An act of kindness by someone or some persons can cause a ripple effect that positively impacts an entire locality.
Since our children mirror what we do, we must teach them words of kindness and Acts of Kindness. These words and actions will go a long way in shaping children's overall behaviour as they grow in life.
We see unkindness amongst children that people may excuse. The blame and buck lie with the parents because they have to teach them good manners from the onset. Teach them good comportment that will reflect on their personality outside.
When your kids exhibit politeness and good manners, other people will like to associate with them. Teach them words of kindness such as:
Thank you

Please

Sorry

Complimenting others
References
1.https://www.merriam-webster.com/thesaurus/kindness
2.https://www.ekhartyoga.com/articles/meditation/loving-kindness-meditation-script-and-7-reasons-to-use-it
3.https://www.verywellfamily.com/kind-words-for-kids-learning-and-teaching-manners-2765062
4.https://www.reddit.com/r/AskReddit/comments/14bd0f/what_does_the_quote_kindness_in_words_creates
5.https://www.naturalbeachliving.com/acts-of-kindness
6.https://www.therichgetsricher.com/50-kindness-quotes-by-famous-people
7.https://www.positivepsychology.com/loving-kindness-meditation
8.https://www.vsinternational.in/kind-words-to-kids
10. (1) Parenting- The stress-free way – Yum Yum Mama (yumyum-mama.com)